When: 8-12 June 2018
Where: Platres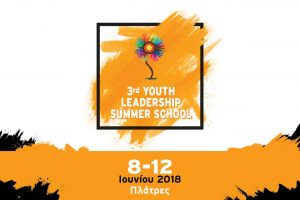 The Youth Board of Cyprus organizes the 3rd Youth Leadership Summer School, which aims to empower young people to visualize positive change and progress of society.
The program aspires to introduce young people to creative ways of design thinking and to seek out opportunities for leadership that will lead innovative ideas to their implementation.
Through the use of lectures, discussions, interactive workshops, practice, experimentation and entertainment, the program offers young people a multidimensional experience and approach to Leadership & Creativity, as well as the opportunity to get acquainted with new tools, ways of thinking.
The instructors this year will be Prof. Panayiotis Zaphiris and Andreas Papallas from Cyprus Interaction Lab.
The Cyprus Interaction Lab received funding to manage the Youth Makerspace Larnaka of Youth Board of Cyprus and provide academic and research direction/guidance to the project.
More information: onek.org.cy/youthleadership/