The Cyprus Interaction Lab and Harvard University have begun a collaboration in the intersection of Urban Design, Participation and Augmented Reality.
Urban Design and Planning worldwide have long been criticised for their lack of meaningful public consultation and participation in the process of the making of our cities. Currently, the existing practices of consultation and participation are within the confines or council meetings, complex form filling and survey reports that most often than not carry little weight towards the decisions made by the planning authorities. Moreover, the way information is disseminated to the public regarding potential developments requires a higher level of knowledge and training in architecture and planning. Therefore, a misinformed public can easily feel threatened by developments, disempowered and excluded from the decision-making, especially where private interests are being discussed. The active participation of the users and the public in any design process is in line with the user-centered design approach that the Cyprus Interaction Lab employs in all its work.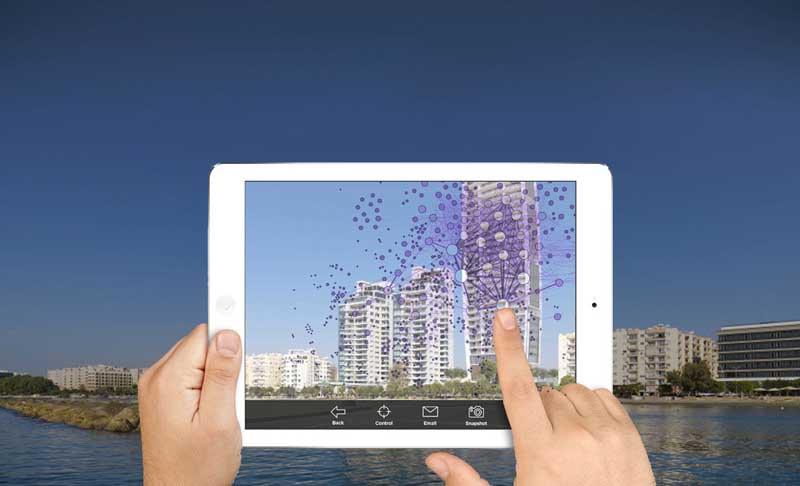 This project, will explore the capacity of Augmented Reality to facilitate the participation of the public to the making of cities and Data Visualisation to demystify the planning and design process to the general public. Harvard University and the Cyprus Interaction Lab will develop a holistic software AR solution that will mediate between public and planner, architect or developer at three key stages in the design process. First, at the stages of preparation and concept design, the public will be able to manipulate parameters inherent to the design process through the restrictions imposed by planning regulations in an AR environment. Such parameters could include height, proximity to streetfront and balance between uses. Second, at the stage of developed design, the public will be able to view various options and make comments or declare preference. Third, at the planning review stage, the public will be able to navigate through the proposed design and express opposition or support.
The project involves the development of a prototype and a pilot run. First, through the use of mobile devices with AR capabilities and second, through the Microsoft Holographic Technology Hololens.