In November 2017 (6th to 10th) prof. Milan Milosavljevic, prof. Aleksandar Jevremovic and two PhD students, Milos Antonijevic and Filip Lukic, from Singidunum University, Serbia, visited the Cyprus Interaction Lab through the COST scheme, Action IC1303 – Algorithms, Architectures and Platforms for Enhanced Living Environments [AAPELE] – to explore collaborations related to the use of BCI for the assessment of embodied learning experiences.
The researchers set up the BCI equipment, developed a software for raw data extraction, gathered pilot data, and documented the data collection and analysis procedures.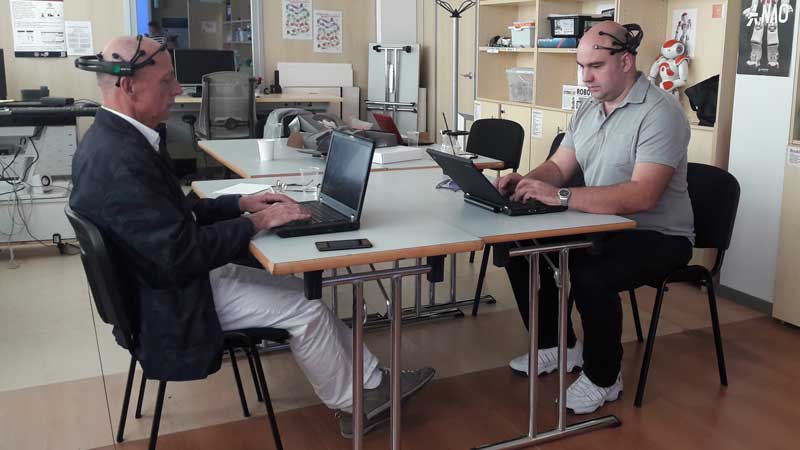 Cyprus Interaction Lab and Singidunum University are exploring further collaborations on the intersection of signal processing, data science, and learning science.
Cyprus University of Technology and Singidunum University have already signed a Mobility Agreement via the ERASMUS+ scheme which initiated this cooperation in 2016. In January 2018 ERASMUS+ is expected to fund the mobility and placement of a master student from Serbia at the Cyprus Interaction Lab.