Interaction And Technology Teaching Lab/Classroom (EAT)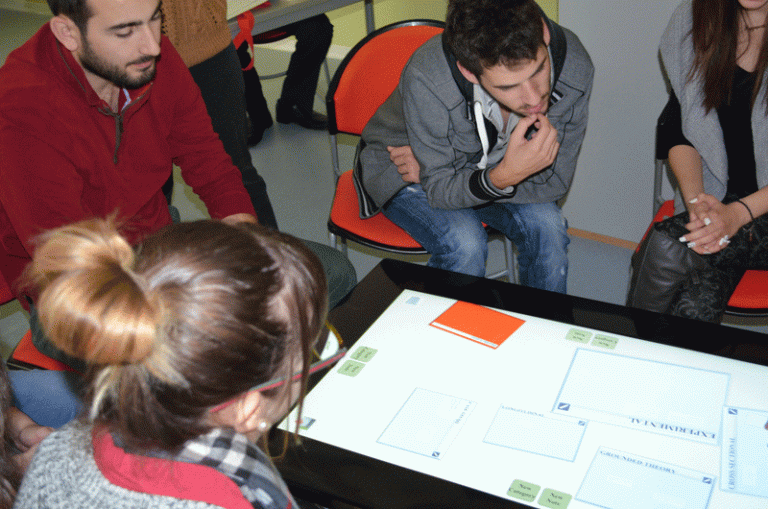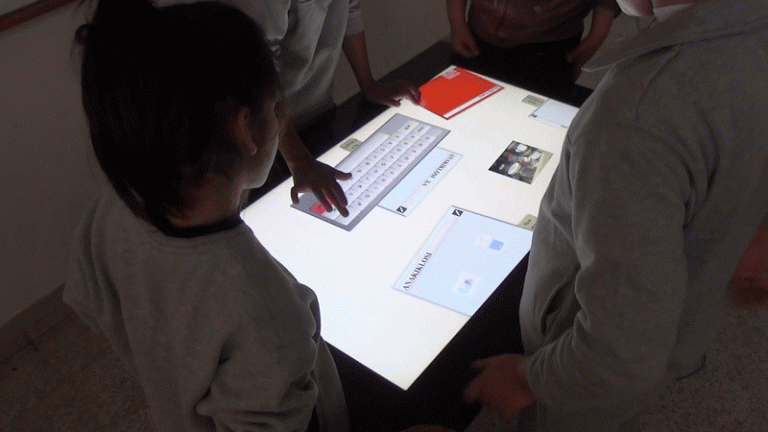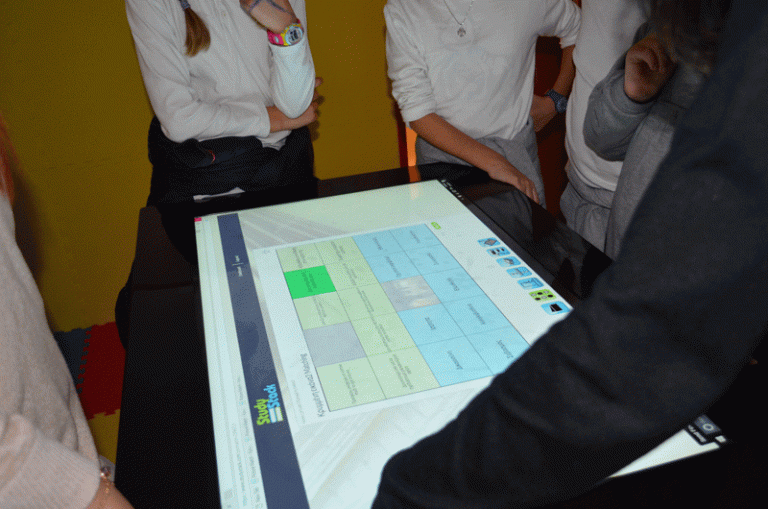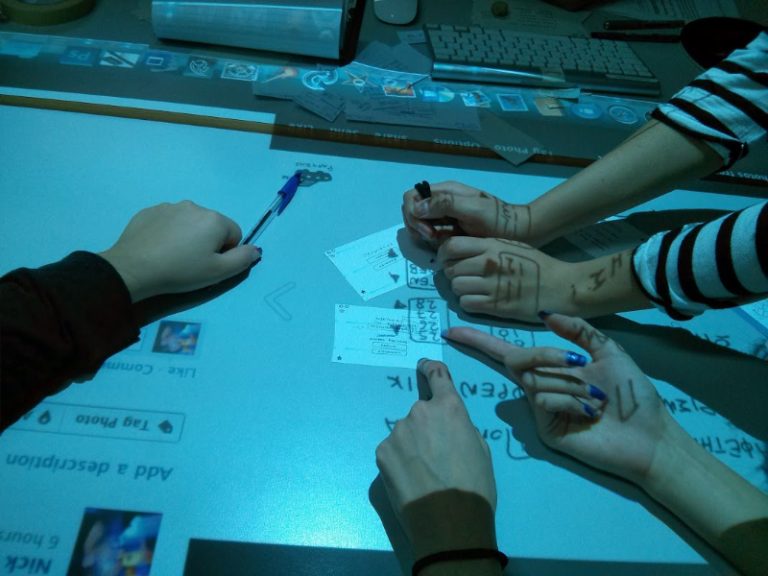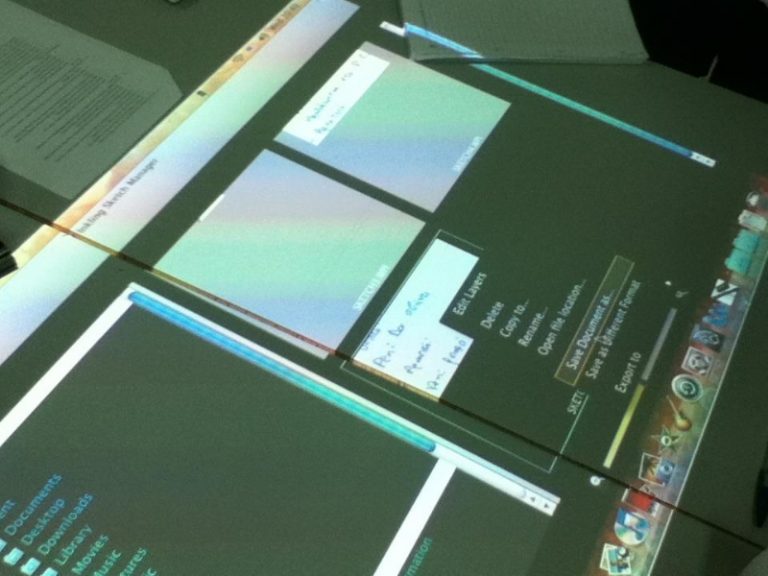 At CIL, we believe that technology enables the design of constructivist learning environments and implementation of such pedagogy. In line with this philosophy, in 2011, CIL undertook the transformation of a traditional university classroom into a technology-rich teaching space, so called the Interaction and Technology Teaching Lab/Classroom (EAT).
In EAT we teach a number of university courses, in which students use affordable technologies to engage in problem based learning. EAT is equipped with smart devices (e.g., tablets, ipods, smartphones), and technological gadgets (e.g., SenseCam, pen-readers) charging in secured cabinets, two multitouch interactive tabletops, downward-pointing projectors powered by MAC mini computers, and classroom response systems. The spaces is also equipped with noise canceling material on the walls for better group work.
We also encourage the use of Web 2.0 tools to extend learners' collaboration and interaction beyond the classroom walls. Orchestrating problem-based learning within a technology-enhanced and networked classroom is a complex task, but also an exciting and rewarding educational experience for both educators and learners.